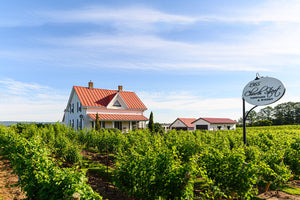 Loveletters From Our Past Guests
---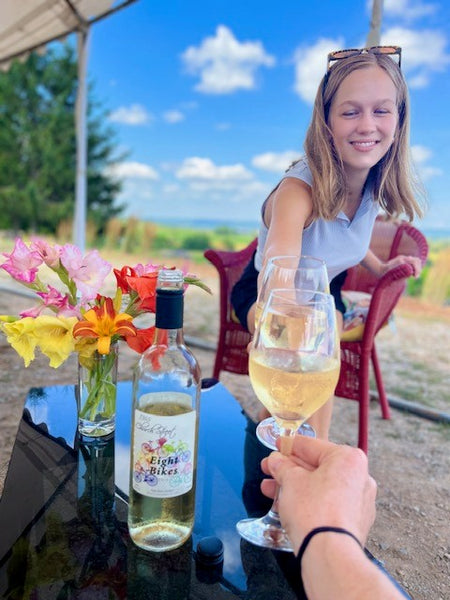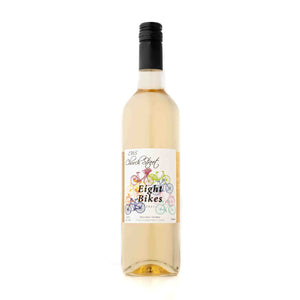 Passion & Dedication
---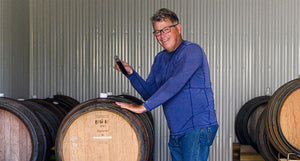 Passion & Dedication
---
John and Amber Eikelenboom purchased this farmland in Nova Scotia in 2015 and started their winemaking journey in 2016 when they planted 8.4 acres of vineyard right up to the front door. Being excellent stewards of the land, they experienced much success and were fortunate to purchase another 6.4 acres directly behind the winery to further enhance 1365 Church Street's vineyard views and allow for more grapes and wine making.
John has been a farmer his entire life and provides the care and attention that the grapes need to produce a great product. John and Amber Eikelenboom's dedication and passion turned this once barley field into a beautiful, mature vineyard and winery.
We invite you to join us on our vineyard to taste our wines.
---
We invite you to join us on our vineyard to taste our wines.
---
Welcome to 1365 Church Street Vineyard & Winery, in Nova Scotia's Annapolis Valley. Known for our flower gardens and many bicycles surrounding the property, this 14.8-acre vineyard is just waiting for you.

Nestled in vines, it boasts breathtaking views of the Wellington Dyke, North Mountain and Cape Blomidon, making it an ideal stop on your tour through Nova Scotia's Annapolis Valley wine region.

Come for the views and stay for the delicious wine tastings and cozy atmosphere.